OSHA Safety Consulting & Training Services – Tampa, FL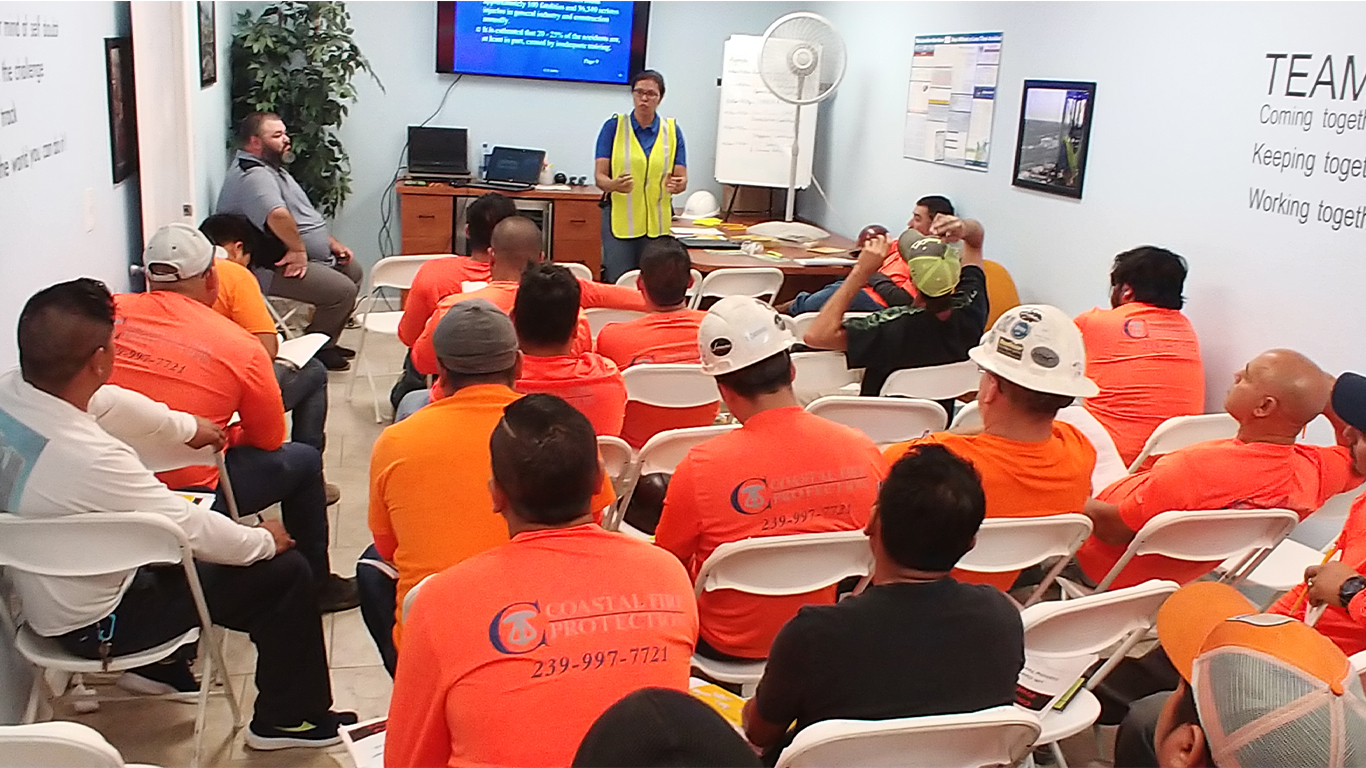 U.S. Safety is a safety consulting and training company dedicated to helping construction, governmental and industrial entities reduce liability, grow worker productivity, and improve their marketability.
We study OSHA, NFPA, DOT, USACE, and other applicable regulations. We:
• Evaluate their intent and application
• Design procedures and protocols
• Develop roadblocks to help protect our clients against OSHA citations and litigation.
Our complete services include:
• Performing OSHA type field inspections and generating site specific pictorial reports or on Procore if requested.
• Writing safety policies, protocols & site-specific safety plans (SSSP).
• Designing specialized training to meet task specific needs.
• Defending client's rights with OSHA.
• Assisting with litigation defense.
Training
OSHA requires employers to provide training to each employee who is exposed to any known hazard. This training must enable each employee to recognize and effectively mitigate the hazard. U.S. Safety has qualified OSHA Outreach Instructors that can provide awareness, user and competent person training in our classroom, online or onsite. All employees should receive basic safety training along with job specific training for the tasks they are to perform. This training:
• Improves safety awareness
• Increases employee productivity
• Reduces liability
• Lowers worker's compensation rates
• Reduces the risk of citations and/or legal actions
Some of our trainings:
• 10 & 30 Hour OSHA Certification
• First Aid/CPR/ AED Certification
• Competent Person Training
• Trade Specific Training
• Site Specific training
• Operator Training
• Specialized Training
• EM 385.1.1 Training
• Fall Protection
• Confined Space
• Rigging and Signaling
• Scaffolding Training
• Demolition
• Electricity
• Silica